The No. 1 CHOICE for your next church noticeboard
The Church Notice Board Company is a family-owned and run company. We specialise in the design and manufacture of high quality noticeboards to Christian faith churches.
Established in 1996 and backed by years of industry-proven knowledge and experience, our product range covers a broad choice of aluminium and hand-crafted oak notice boards. They are each available in a choice of specifications, sizes and prices.
As a company, our reputation for quality workmanship and innovative design is backed by a single supplier based proposition that covers consultancy, design, production and installation.
Experienced in working across all Christian denominations, we are able to provide practical advice in the selection of signage. And with design and production all in-house, standards in both quality and customer service are assured.
We welcome you to the Church Notice Board Company and hope we can assist you in selecting and buying your new church noticeboard.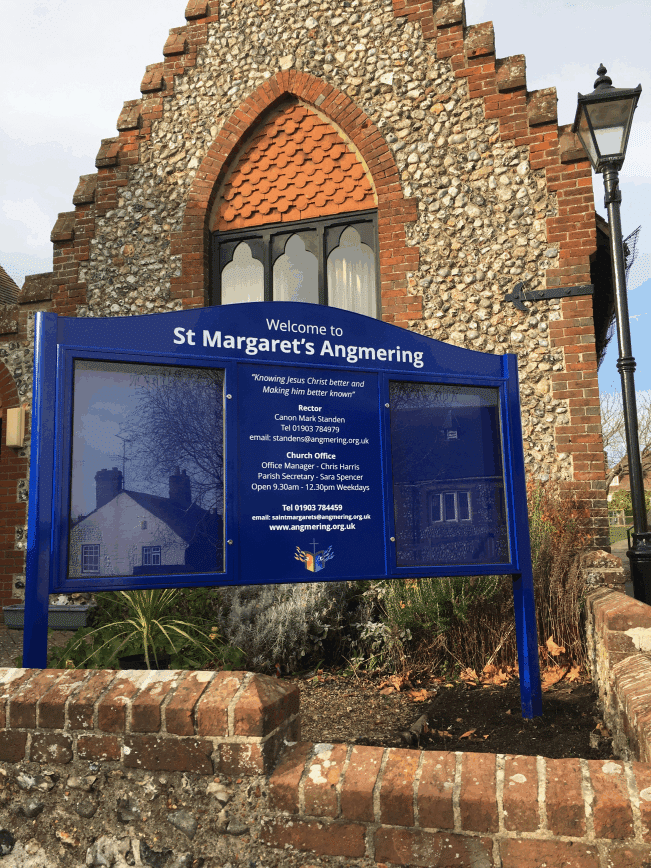 Getting Started...
Check out our latest price list to begin choosing your new noticeboard
Nationwide Installation Service
Need your church notice board installing?
If so, the Church Notice Board Company offers a professional installation service with our friendly team anywhere in the country.
Take a look at some of our recent installations.
For more information please call us on 01606 871188 or email us at [email protected].
The importance of your church noticeboard
For many people, their first exposure to their local church is through its signage.
The image it projects on the outside should reflect the warmth and hospitality of the church and its congregation on the inside. A church notice board should reflect the personality and values of the church it represents, one that reaches out and communicates with the community, invites new members in and offers messages of hope, friendship and inspiration to everyone.
Fundamentally, your church notice board is your standing invitation to the community and future congregations.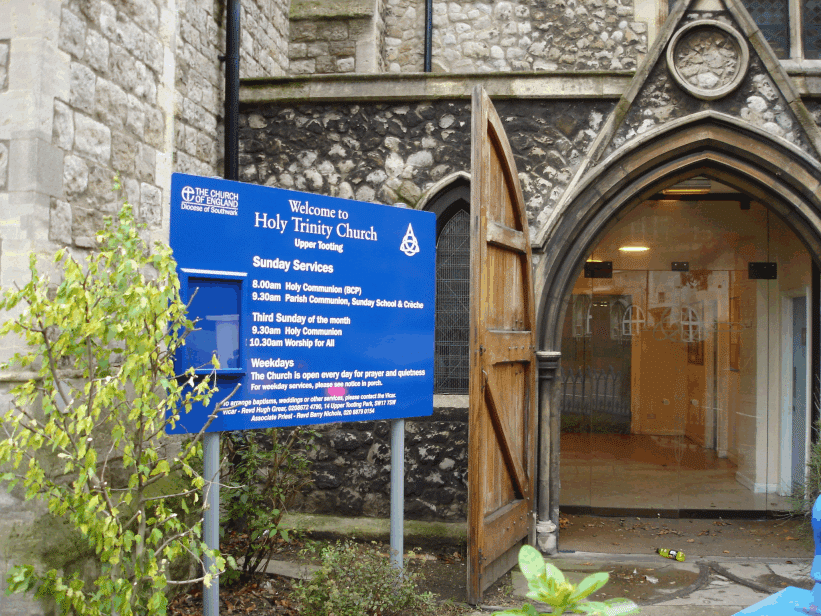 Hints and tips for choosing your new noticeboard
Once you have a notice board package you are happy with, please contact us via phone, post or email. Send us all the information about your desired notice board, including any preferred text, and we will provide you with a design proof and full written quotation completely free of charge and without obligation.
Next Steps...
For more information or to request a free quote and design click the button.