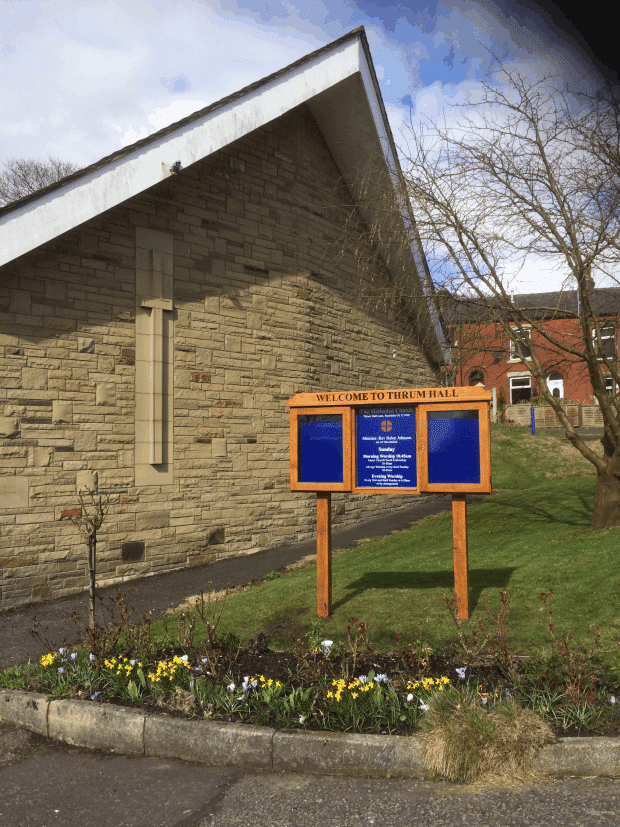 Oak Noticeboards
Hand-Crafted Oak Noticeboards
Our exceptional quality, hand-crafted oak notice boards are the perfect complement to traditional church settings.
Manufactured from real seasoned oak, each board reflects the very highest standards in design, construction and finish.
The oak notice boards are available in three beautiful designs: single-door, two-door, and two-door with a centre panel.
Specifications
Single, two-door or two-door with centre panel
A1 or A2 display areas
Free-standing on 100mm square solid oak posts
​Wall-mounted version available
'V-carved' oak headers with black in-fill
Long-lasting magnetic interior panels
Marine-grade plywood backing
Treated with Sikkens Cetol Filter 7 plus - one of the best
Panels coated to a stock RAL colour of your choice
Integral weatherproof strips
​Fully lockable with keyed alike locks
4mm toughened glass glazing as standard
Unlimited amount of vinyl lettering
Full colour logos
Internal LED illumination (optional)
Nationwide installation service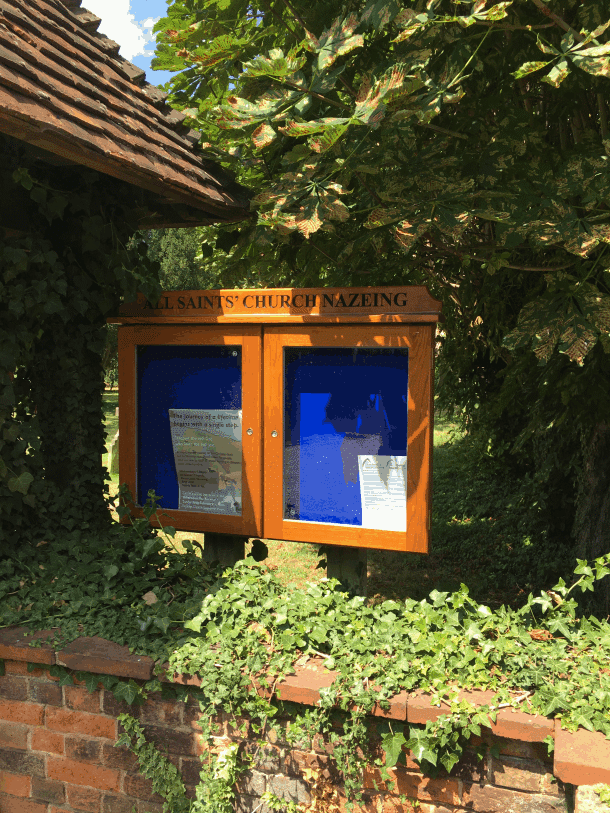 Why choose from our oak range?
Traditional hand-built oak noticeboards look beautiful and are perfect for displaying notices in conservation areas.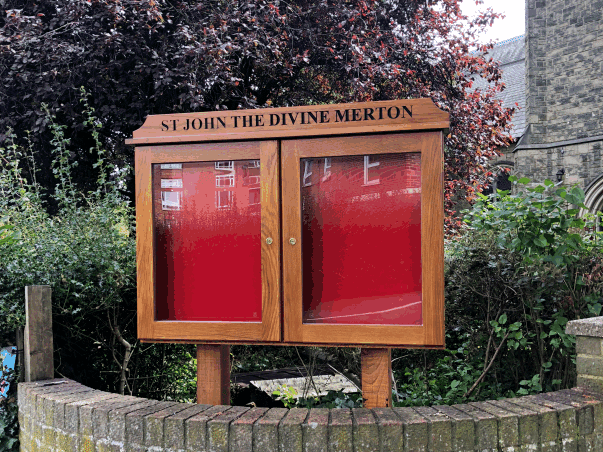 'V-carved' oak headers
'V-carved' lettering into the oak headers for a longer-lasting look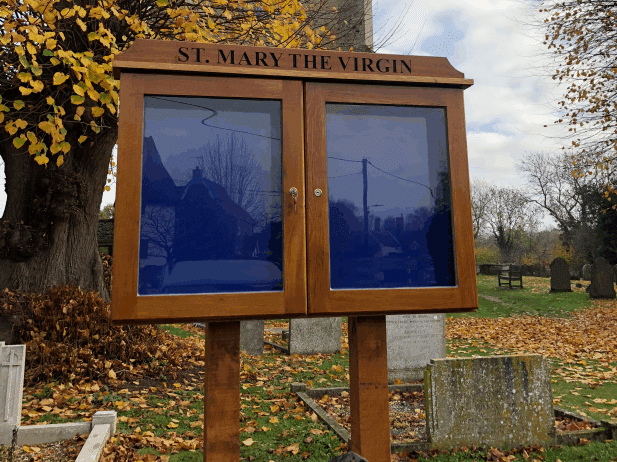 Mounted onto oak posts
100mm square solid oak posts as standard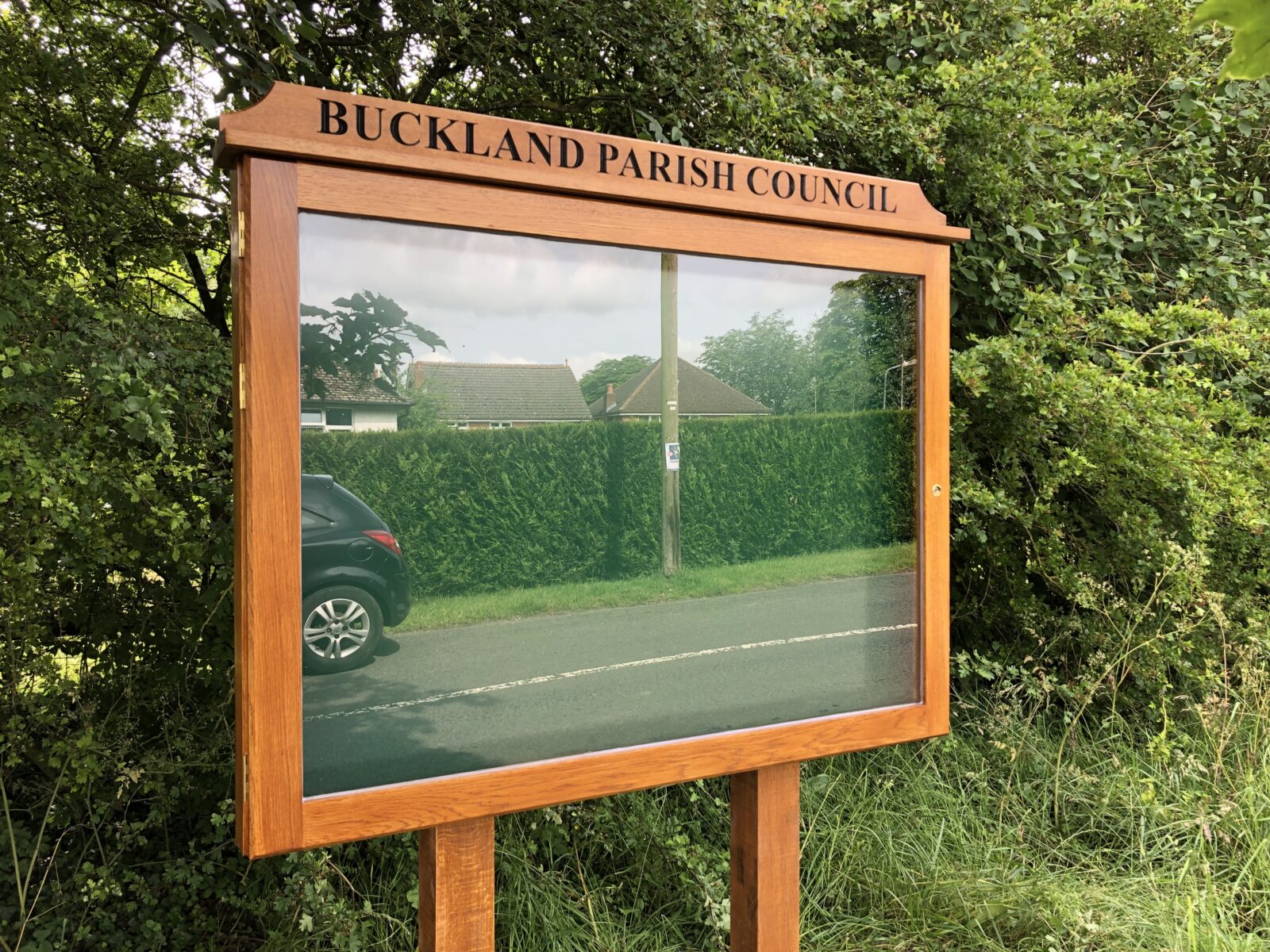 Magnetic panels
Durable, long-lasting interior magnetic panels
Here are our prices for some of our most popular options in the Oak notice board range. If you compare like-for-like, we can't ever be beaten on price. View our price list for the full range of options.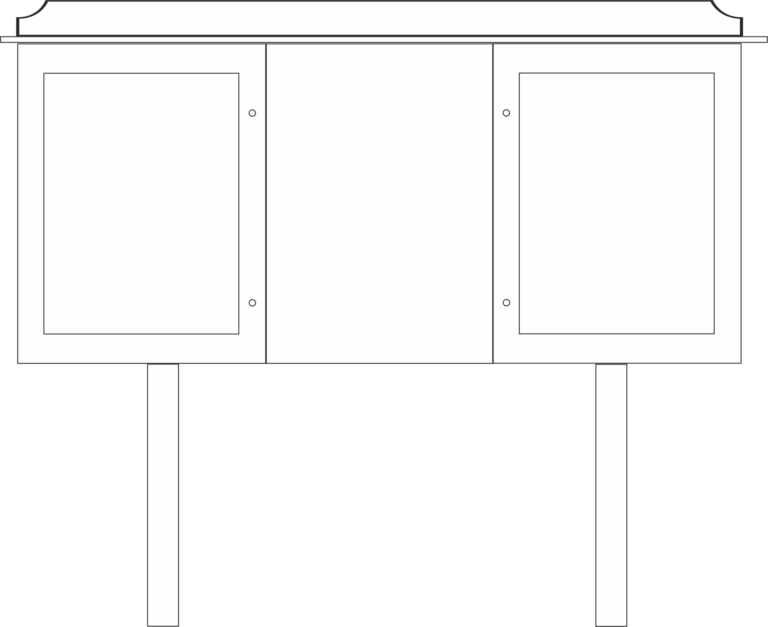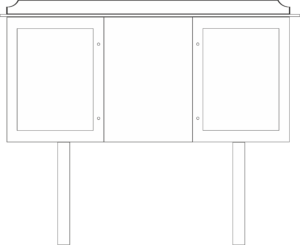 2 doors with centre panel
'V-carved' header
Free-standing
A1 display: £2330 + VAT
A2 display: £1920 + VAT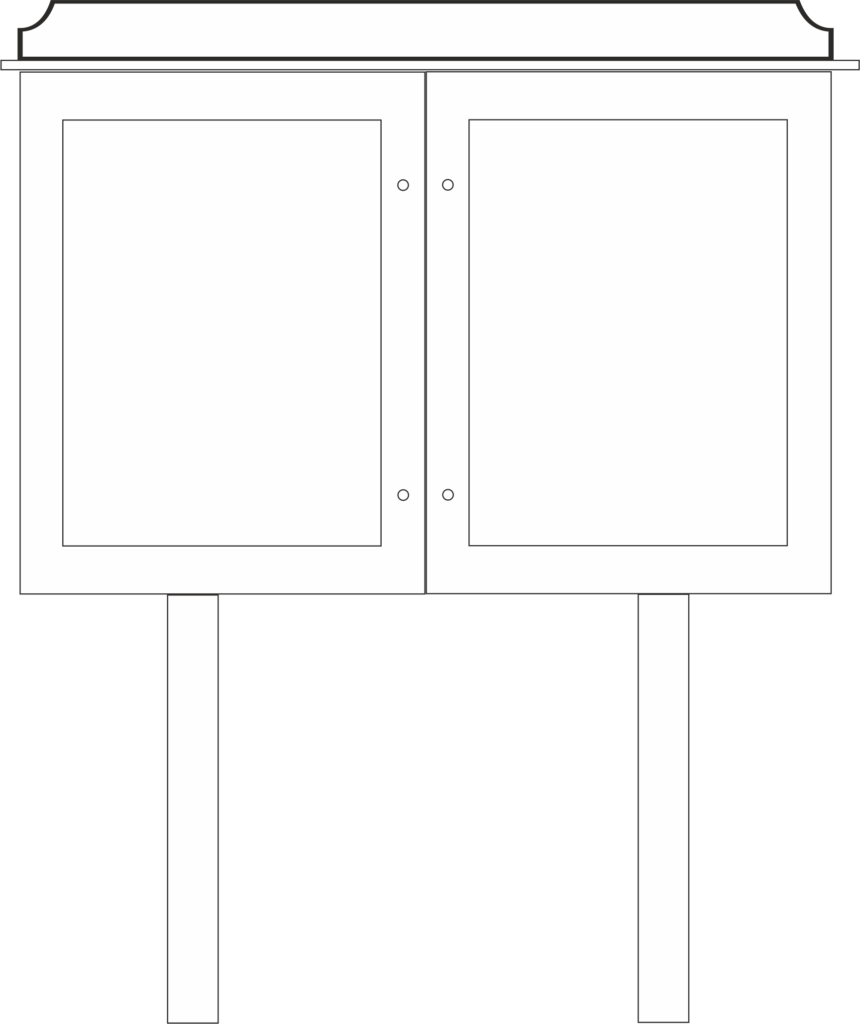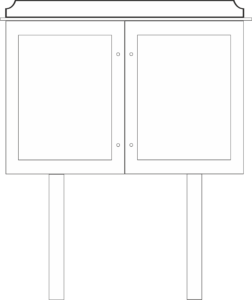 2 doors
'V-carved' header
Free-standing
A1 display: £1950 + VAT
A2 display: £1890 + VAT