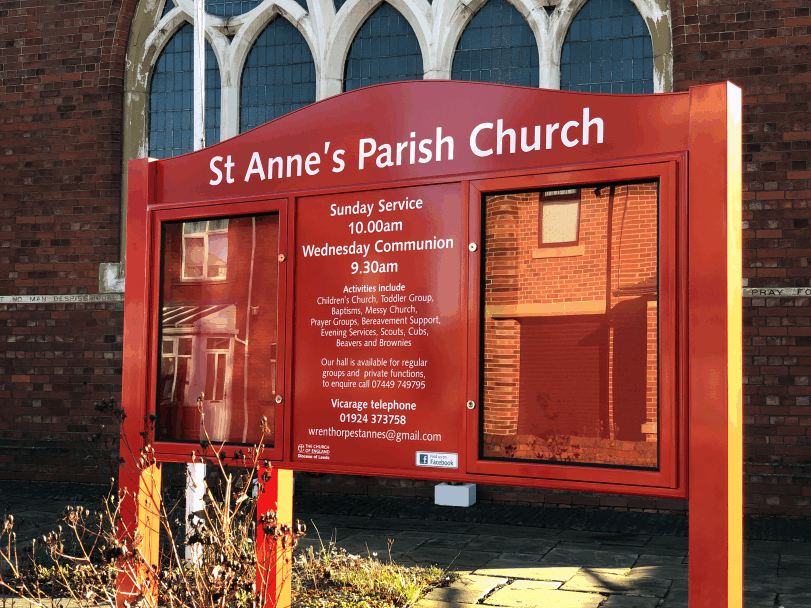 Prestige Range
High quality aluminium noticeboards
Our prestige range of aluminium noticeboards reflect the very highest standards in design, construction and finish.
Designed to be virtually maintenance free, they can reflect a truly classical feel or a modern look.
Specifications
95mm deep
Choice of sizes and specifications
4mm toughened glass glazing
Lockable doors
Keyed alike locks
Magnetic or felt interior panels
All aluminium exterior
Wall-mounted or free-standing
'Ornate' or 'D-shaped' posts
Powder coated to a colour of your choice
Vinyl lettering/graphics included in the price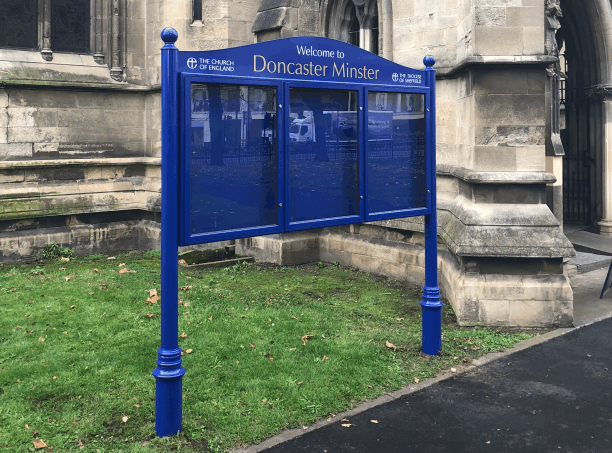 WHY CHOOSE THE PRESTIGE RANGE?
These are the highest-quality boards we manufacture and they come with a 5 year market-leading guarantee. We've been manufacturing these boards since 1996 and the original boards are still in place and look great - a true testament to the quality of our manufacturing procedures and attention to detail.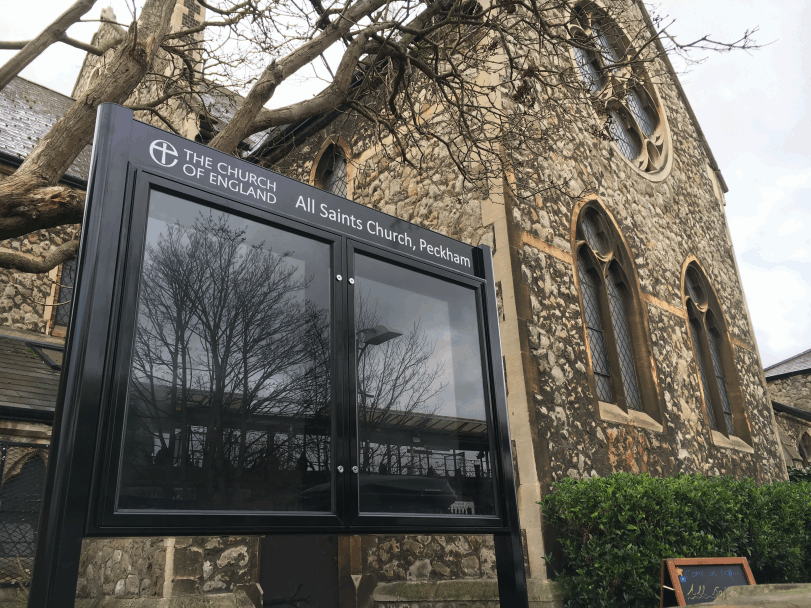 2-Door A1 Display
'D-shaped' posts
Powder coated to a colour of your choice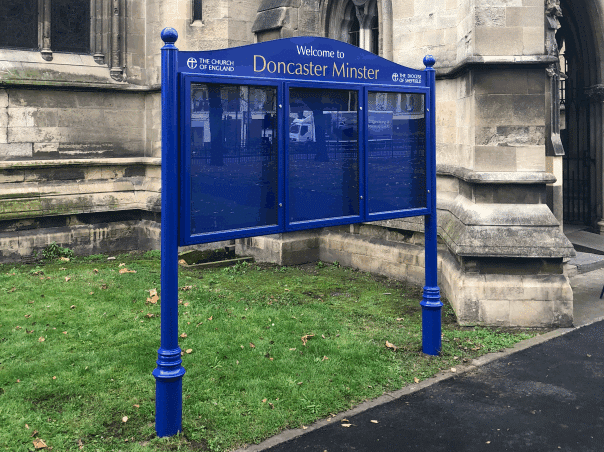 3-Door A2 Display
'Ornate' posts
Ornate style posts for a more traditional look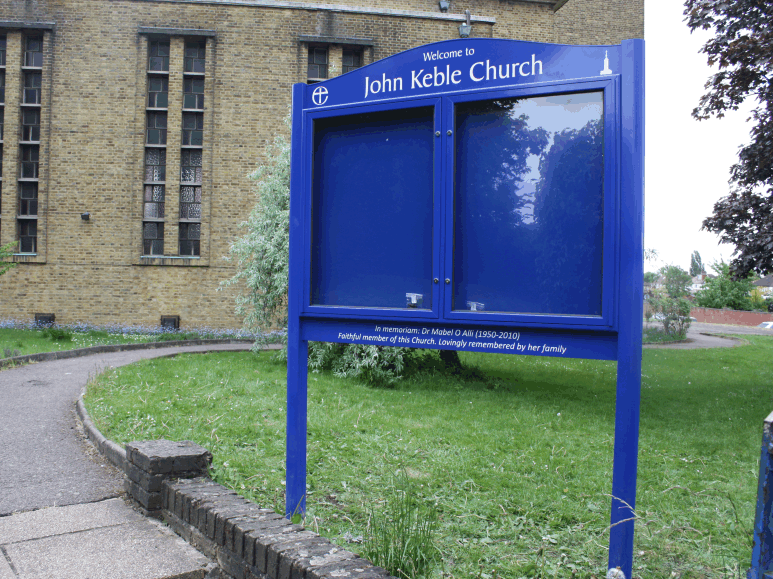 2-Door A1 Display
'D-shaped' posts
With additional header and footer
Here are our prices for some of our most popular options in the Prestige range. If you compare like-for-like, we can't ever be beaten on price. View our price list for the full range of options.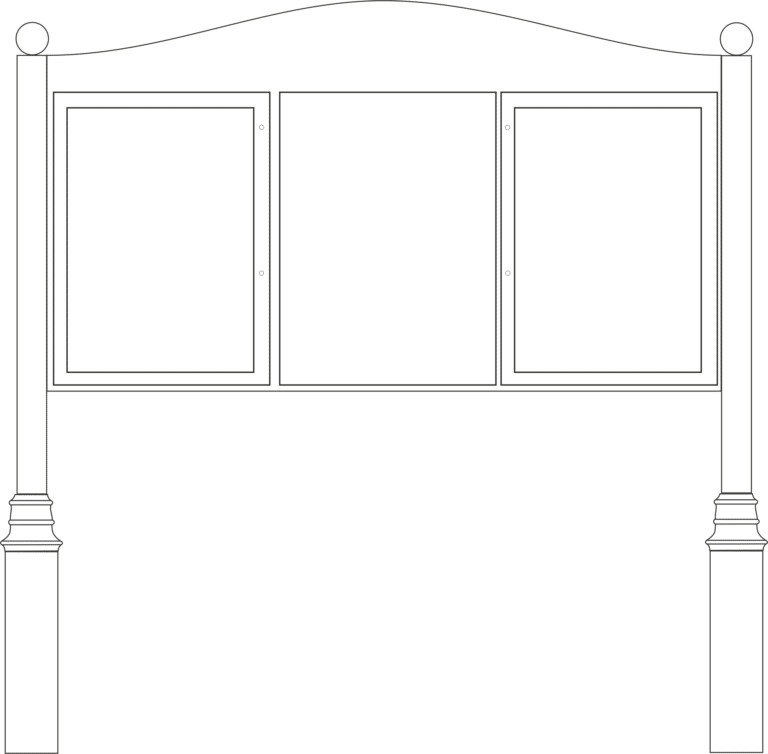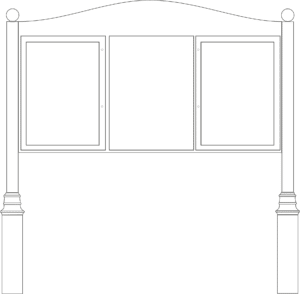 2 doors with centre panel
Ornate posts
Shaped header
A1 display: £2440 + VAT
A2 display: £2225 + VAT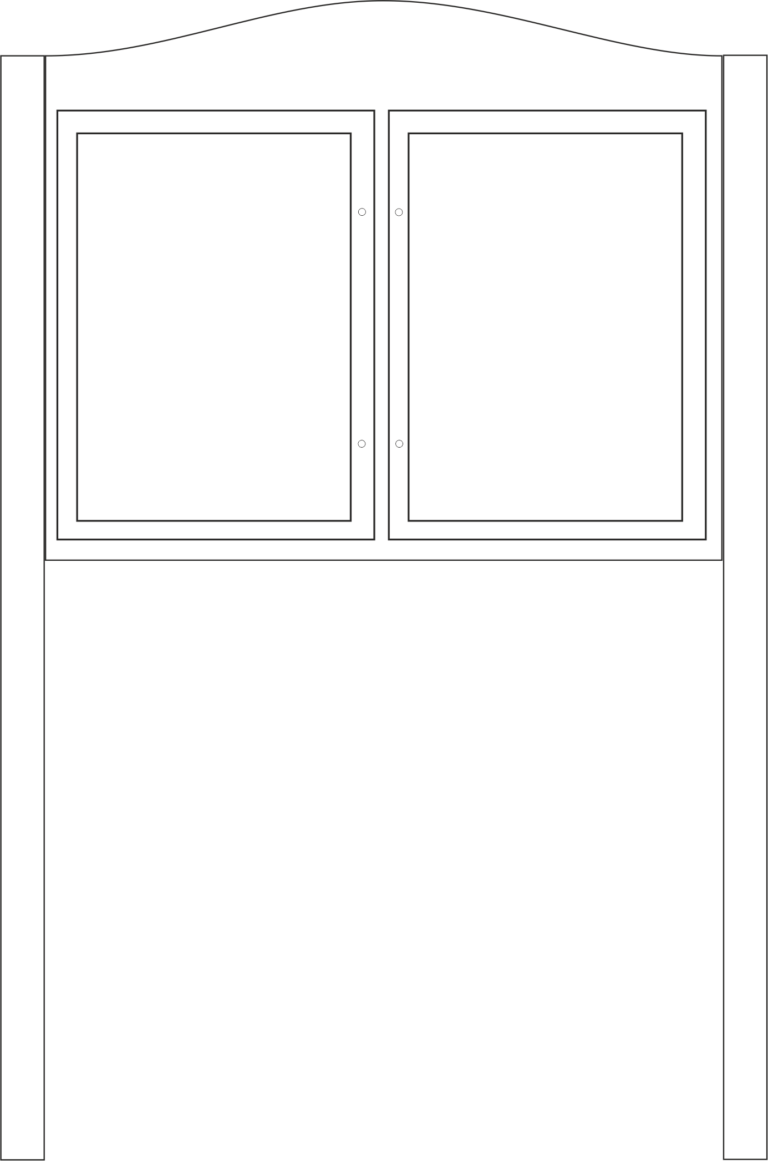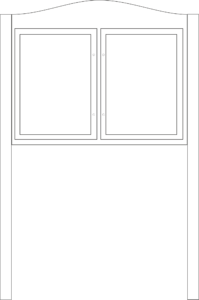 2 doors
'D-shaped' posts
Shaped header
A1 display: £1780 + VAT
A2 display: £1548 + VAT