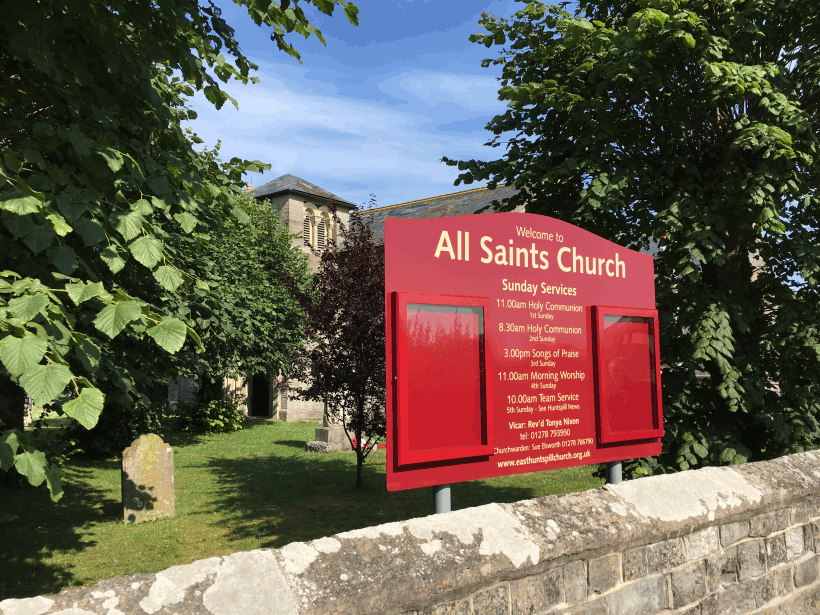 Classic Range
Customisable Aluminium Noticeboards
Our aluminium-based Classic range offers the most options for individually tailoring a noticeboard to your own specific requirements. You can customise the shape, size, colour, lettering and mounting on our most popular range of notice boards.
Specifications
3mm thick solid plate aluminium
Any shape or size
Choice of 12 stock vinyl background colours
Powder coating options include over 200 colours
Lockable poster display cases
A1, A2 or 9 x A4 sheet size in each poster case
Unlimited text and logos
Wall-mounted or free-standing
Magnetic or pinboard interiors
Virtually maintenance-free
Lockable with allen key locks or front key locks
3mm 'Perspex' glazing
Integral weatherproof rubber seal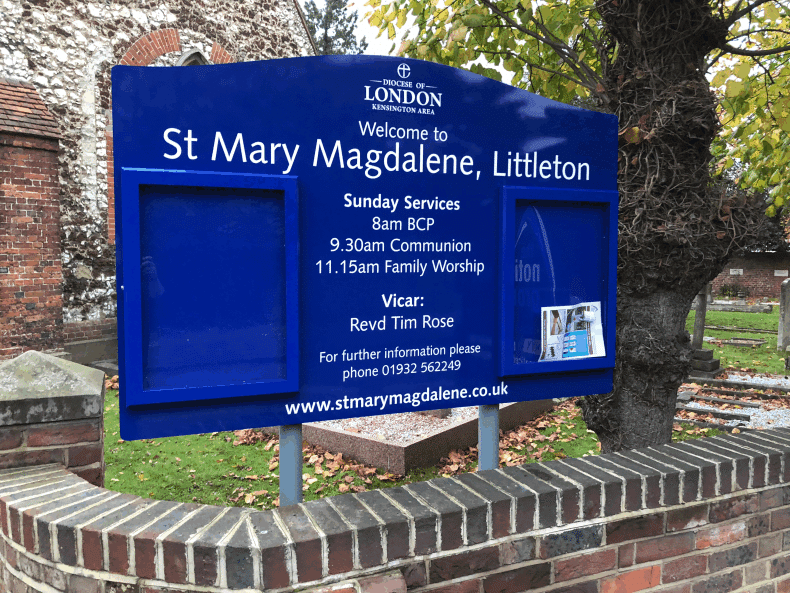 Why choose the Classic range?
We manufacture these noticeboards from 3mm thick solid-plate aluminium - we don't ever use the inferior aluminium composites which you can bend with your hands! We use cutting-edge routers and digital cutting saws to ensure a perfect finish every time which allows us to achieve our renowned high quality notice boards.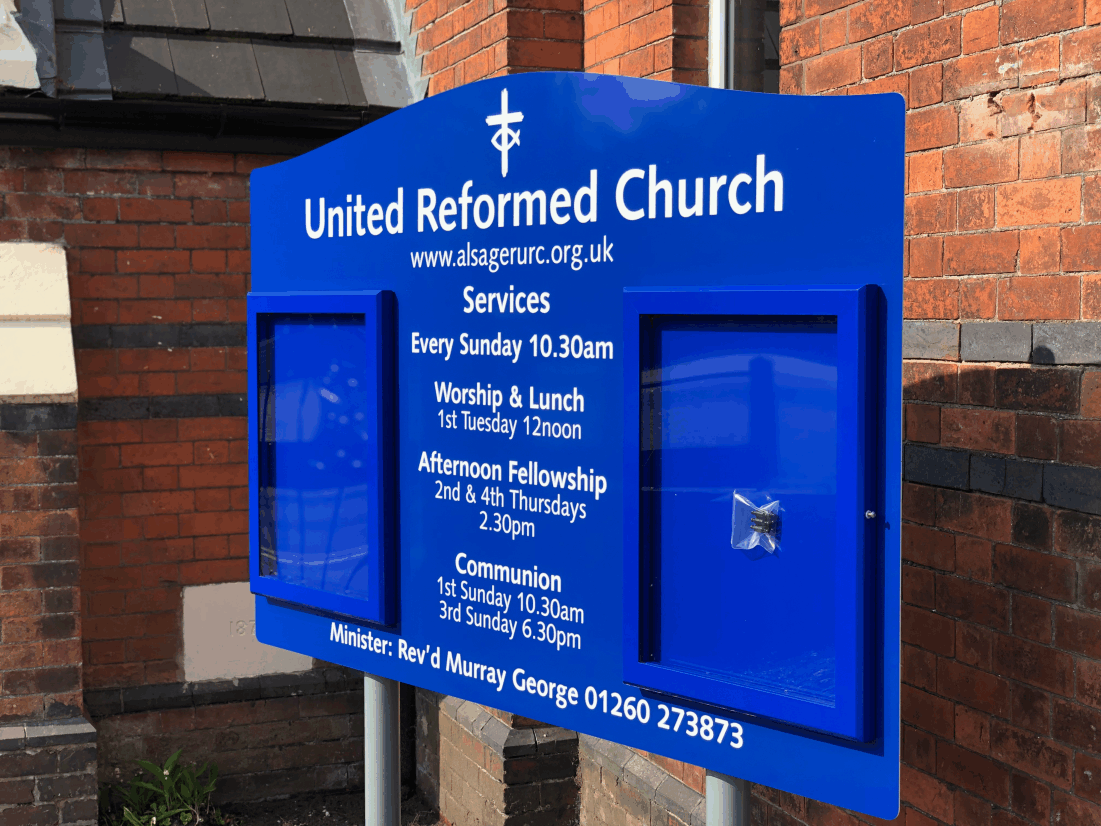 2-Door A2 Display
Classic range noticeboards come with standard grey aluminium posts which are professionally powder coated.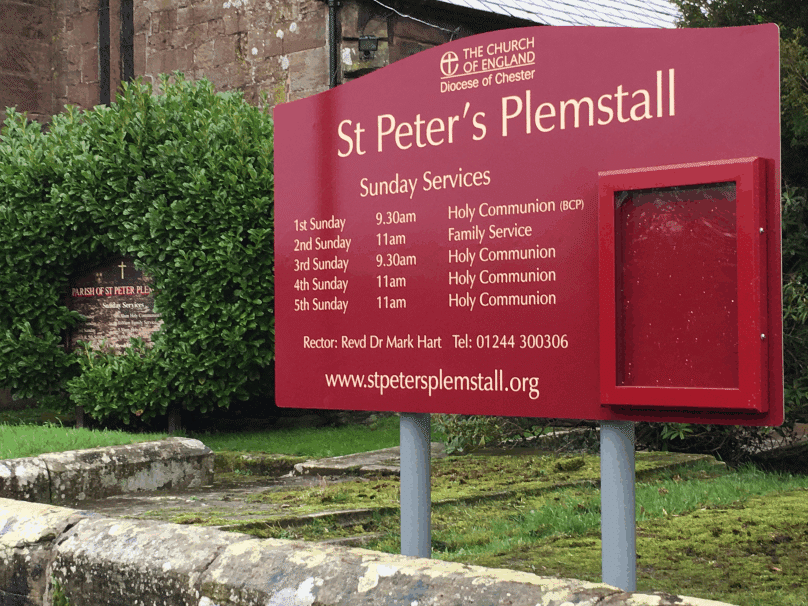 1-Door A2 Display
Lettering can be removed and altered if required in the future. Please contact us for more details.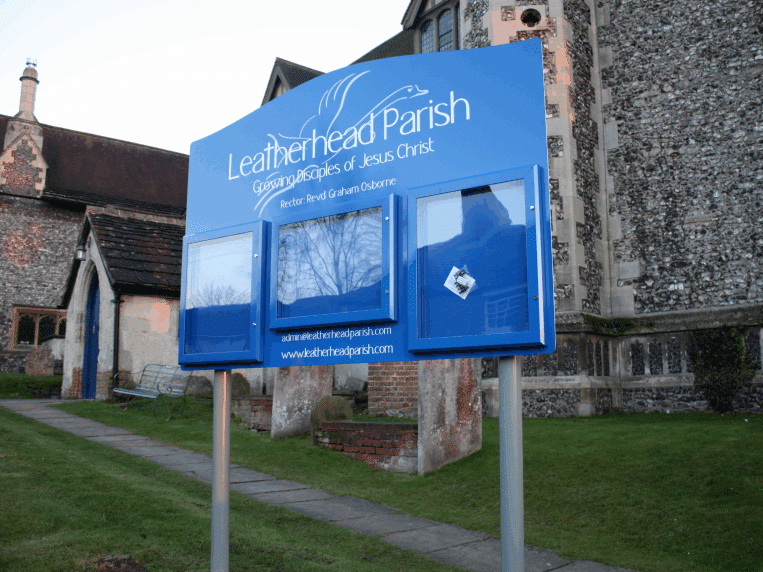 3-Door A2 Display
Includes unlimited text and logos and comes in your choice of shape and size.
Here is the price for our most popular option in the Classic range. If you compare like-for-like, we can't ever be beaten on price. View our price list for the full range of options.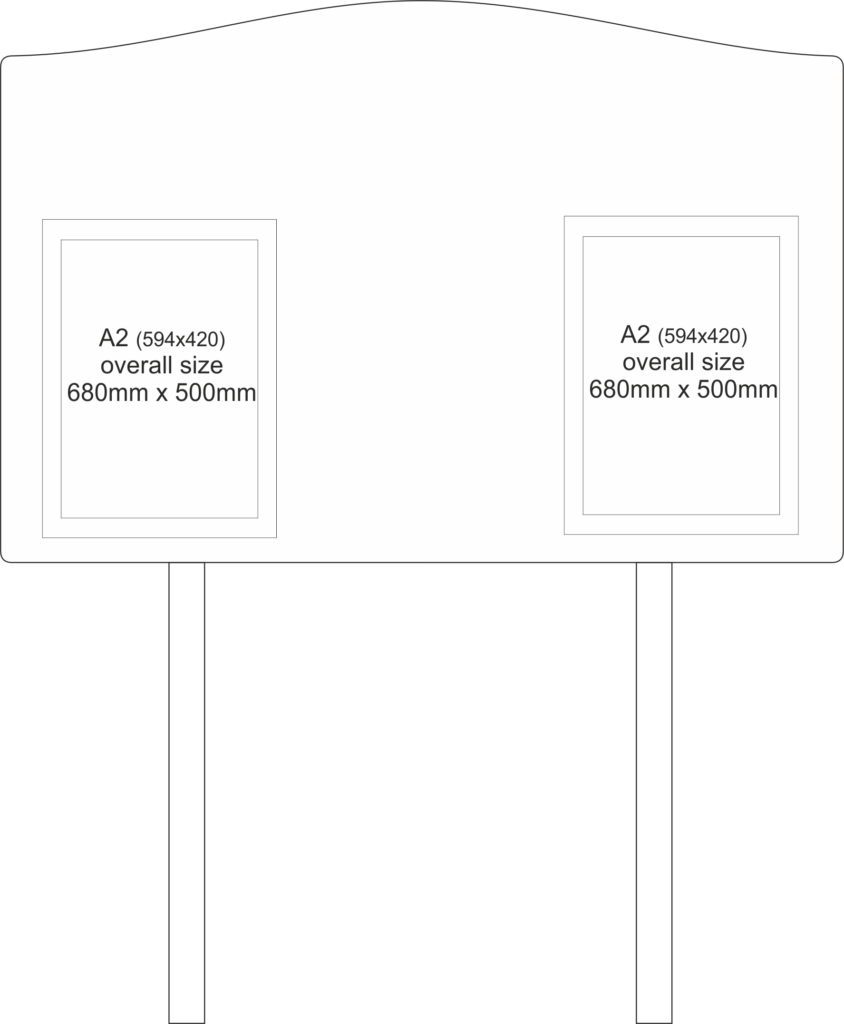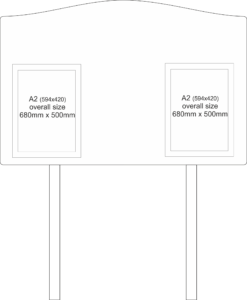 1800mm x 1200mm

Curved top

2 x A2 poster cases

Free-standing
£1010 + VAT